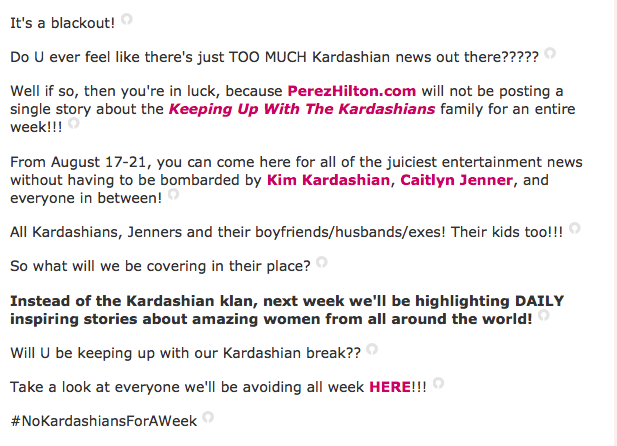 I am so tired of featuring the Kardashians, and like I always say, I do it because they are constantly in the media and give us all so much to write and talk about. As they are behind the scenes of the "sources", staged paparazzi pictures and manipulating stories to turn it in their favor. But I am loving Perez Hilton's new stance and I am following suit! Enough of them – no matter what the newest headline they pull out their injected asses or horrible or great outfits they are wearing, newest naked pictures or posting their daily photo op pictures…I will not be covering them for as long as I can.
Earlier today there was also someone else who is sick of them – a news anchor walked off the set during a live taping when a Kardashian story was being talked about:
Florida News Anchor Walks Off Set During Live Broadcast: 'I've Had Enough Kardashians'
Florida news anchor John Brown lost his cool and walked off set during a live broadcast on Friday. The reason: The Kardashian clan.
The moment came during a Good Day Orlando segment about Kylie Jenner's newest pet rabbit, who she named Bruce.
"I'm having a good Friday, so I refuse to talk about the Kardashians today," Brown said as he walked off the set. "You're on your own, Amy. I can't do it. I've had enough Kardashians."
Brown eventually rejoined his co-anchor, Amy Kaulfeldt, and sat through what looked like a painful minute and a half.
"I don't care about this family," Brown said. "I'm sick of this family!"
The video clip has gone viral, with viewers praising his decision.
"Give that man a RAISE," one commenter wrote. "FINALLY someone with some sense!"
Brown later shared the video on his Facebook page, writing, "Sorry, I lost my mind a bit, although it was partially in jest! I did feel better though after I was done."